Les Nations Unies ont déclaré 2010 Année internationale de la biodiversité. C'est une célébration de la vie sur terre et de la valeur de la biodiversité pour notre vie. Le monde est invité à prendre des mesures en 2010 pour sauvegarder la diversité de la vie sur terre : la biodiversité.
Toutes les informations sur le site Biodiversité
Agenda des célébrations en France
Suivre la convention sur la diversité biologique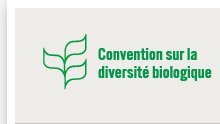 UN Secretary General Welcome Message to the International Year of Biodiversity 2010 from CBD on Vimeo.
La biodiversité c'est la vie
La biodiversité c'est notre vie